Headstone Lettering Restoration
breathe new life into your headstone lettering with gravestone restoration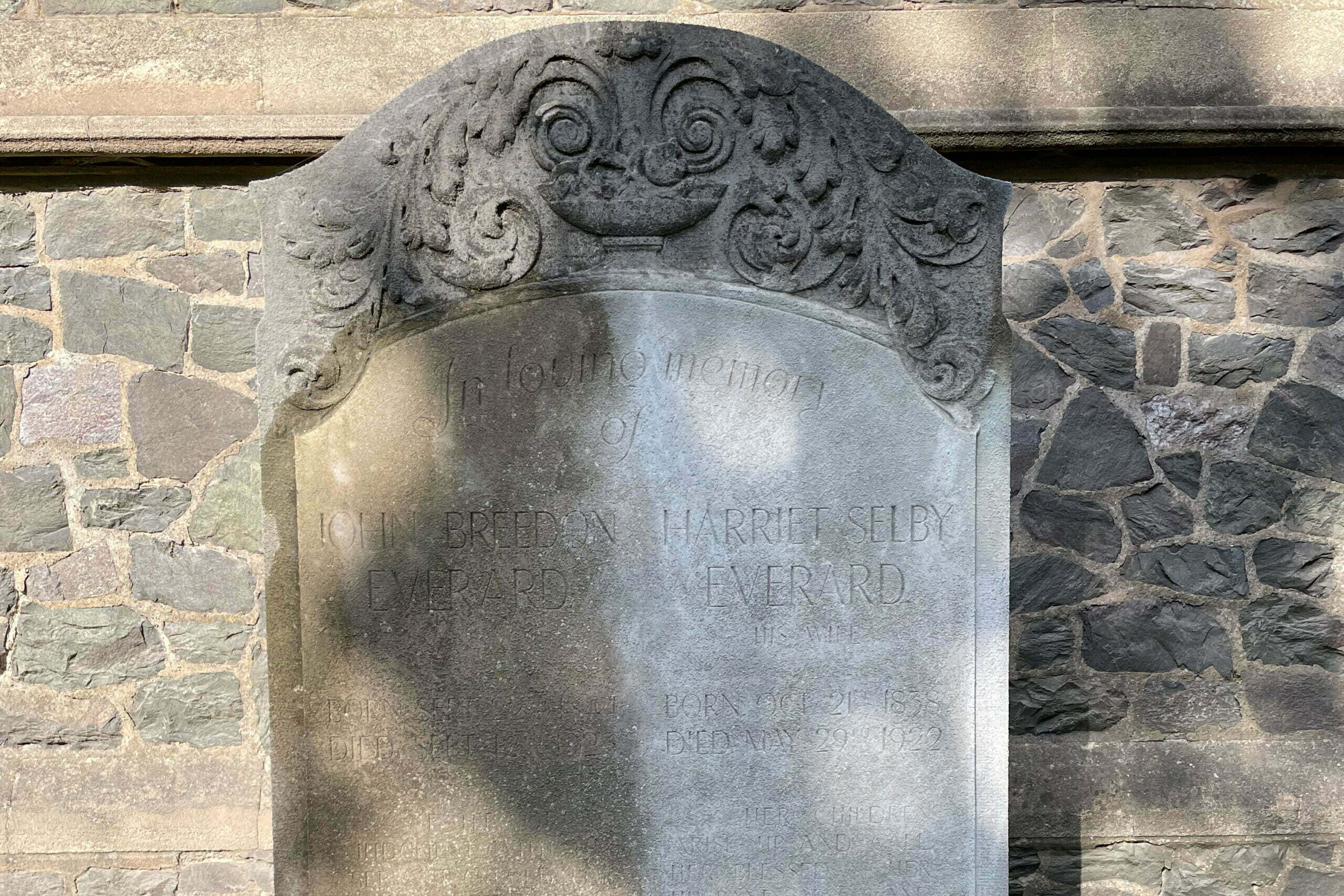 Restoration work can give your stone lettering a completely new lease of life. Centuries-old pieces such as headstones or memorials will eventually come into disrepair as the stone starts to weather, even if it's made of the highest quality stone.
All stone restoration work is judged entirely by a close inspection of the existing stone.
Memorial and Headstone Restoration
If the headstone is judged to be salvageable, then my standard process includes washing, cleaning, sanding the stone, and then assessing the damage to the lettering to determine whether it can be overcut in situ. It is preferable to all parties to try and keep the lettering as close to its original glory, to really preserve the sentiments and inherent beauty for the next generation to enjoy.
If the headstone has perished, every effort will be taken to produce a new headstone that is as close to the original as is possible. I will endeavour to source the same stone for the new headstone, taking rubbings of what is already cut into the old stone to bring consistency between the two.
Architectural and Headstone Lettering Restoration
Any large scale stone lettering will almost always be overcut in situ. Just like with headstones and memorials, large inscriptions in stone will require maintenance eventually as the stone starts to perish and wear.
If the lettering cannot be salvaged, rubbings of the original will be taken to try and keep any new work as close to the existing lettering as can be.
"Having ordered an 'off the shelf' headstone for my father, not realising there was a choice outside of this. I realised that I wanted something different when my son passed. I decided to try and go it alone. I felt overwhelmed by all the rules and regulations for the grave yard and council so put it all aside. A friend who knows Damian recommended him highly. From the very start we hit it off, he put all my ideas onto paper and created the most beautiful stone for my son. We as a family are all so pleased with the final result."
"Damian's creativity is so special and he is an absolute pleasure to work with. He has an uncanny ability to put your thoughts onto paper and then onto stone - it's simply magical!"
"I asked so many companies to create me something different as a memorial for my mum and was only offered plain, or religious options. Meeting Damian was a breath of fresh air. The process was easy and he kept me involved at every stage. I would be mad not to recommend him and his wonderful work."
"We found a gem in Damian, he made this very sad process easy and in a way freeing. We now have a beautiful memorial forever."
"I saw Damian's work at Melbourne Festival a few years ago and each year I would visit his stand and admire his work. I am now the proud owner of a stunning plaque. Thank you so much."
"Our home came with a wooden name plaque, we commissioned Damian to create a new slate plaque and we are so proud to have this as a welcome to our visitors. Thank you Damian!"
"My experience of finding a headstone for my husband was so easy and so well managed by Damian. His compassionate nature and the fact that all the dealings with the Parish were taken out of my hands and dealt with made such a difference. I am so pleased that my husband's headstone has embodied the simplicity and beauty."
"The undertaker I used for my loved one offered me a book to choose a headstone. However, I wanted some input, I did not want to have shiny black polished stone with gold writing. I wanted something bespoke and elegant that was more fitting. I could not have found a more perfect partner in Damian in working on the design. The finished memorial is beautiful and I would not hesitate to recommend Damian."
"I wanted an unusual gift for my friend's nuptials. Damian's wonderful design entwined their initials and carved them into the smoothest stone sculpture. They were ecstatic to receive it and It takes pride of place in their home!"
"We asked Damian to help us revamp a corner of our garden. He created a beautiful bench and bird bath making it a haven for both us and the birds!"